Willkommen auf Funpics4ever.com der Seite für Lustige Videos, Funpics, Picdumps und Browsergames
Jeden Tag neue lustige Videos, coole Funpics, Picdumps und Spiele, Sexy Babes uvm. Der tägliche Blödsinn aus dem Internet. Your Daily Entertainment.
Video der Woche
Killer Clown 8 Scare Prank - Creepy Clowns Sightin...
Der Killer Clown ist zur Zeit in aller Munde. Er ist nicht bei allen beliebt. Ob das nun lustig ist,...
Picdumps der Woche
Funpics4ever Onlinegames
Werde Fan von Funpics4ever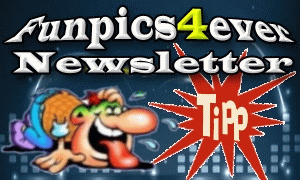 Partnerseiten
Beliebteste Videos
Ueberraschung in der Hochzeitsnacht
Fails of the Week 3 May 2016
Love Sucks Compilation

Mülltonne Explosion.
WIN Compilation Jan/Feb 2015
Bubble Porn

Frau und Mann im Fahrstuhl

Der Sachsen-Weihnachtsmann
Miss Reef 2015

Geburtstagsgeschenk für den Freund
Funpics4ever Friends